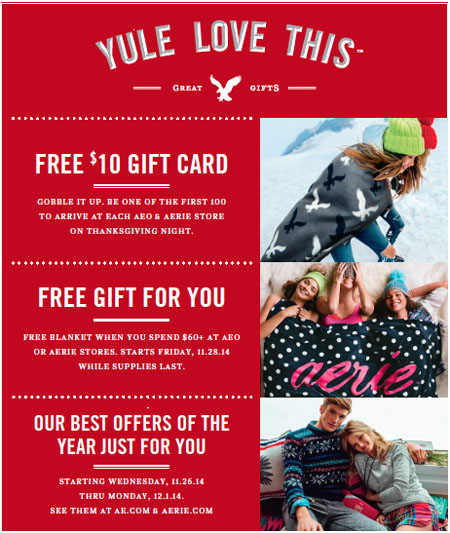 BEST. THANKSGIVING. EVER.
TAKE 40% OFF YOUR PURCHASE
*excludes AEO gift cards, select aerie merchandise, and other items
FREE $10 GIFT CARD
Gobble it up. Be one of the first $100 to arrive at each AEO & Aerie store on Thanksgiving night.
FREE GIFT FOR YOU
Free blanket when you spend $60+ at AEO or Aerie stores. Starts Friday, 11.28.14 while supplies last.
Free Blanket when you spend of $60 or more while supplies last.
See our best offers of the year and see sales associate to check extended holiday store hours.
Ends today
Sign Up For Our Newsletter!